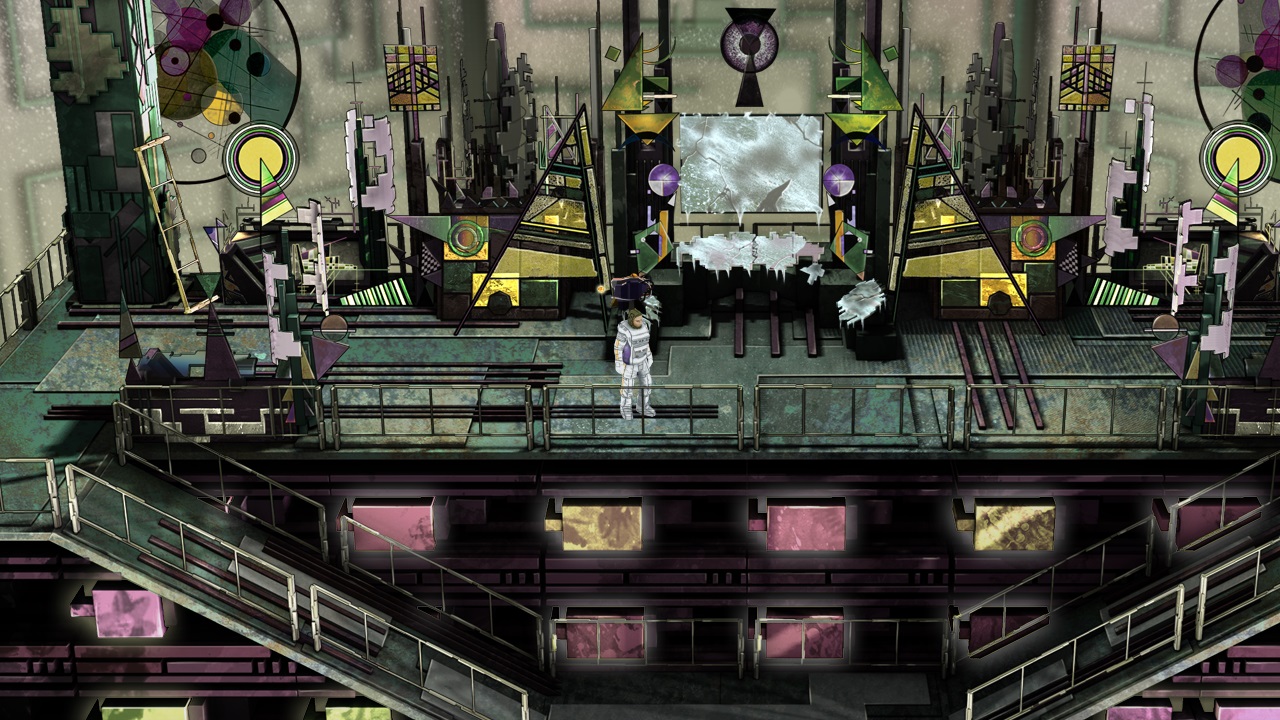 FULL GAME: KNOSSOS
Added 20.10.2017, size: 802 MB
K'NOSSOS is a cold surreal adventure game about a man traveling the unknown reaches of the cosmos, and the things he uncovers on his journey. Gameplay is reminiscent of the point-n'-click adventure game classics such as "The Dig" or "Chronomaster", as well as the more recent titles such as "Primordia". The game puts equal emphasis on characterization, atmosphere and storytelling on the one hand, and problem solving and challenging puzzles on the other.
K'NOSSOS plays like most of the classic titles in the genre. PC, viewed from 3rd person, traverses the locations presented in side-view. Using a classic third person interface, the player is able to interact with the world through a player character (PC) avatar. Left mouse click is used for moving and interactions, and the Right mouse click is used for examining objects further.
K'NOSSOS features:
• classic point-n'-click interface
• abstract 2D expressionist style reminiscent of the art of Wassily Kandinsky
• intricate dark sci fi storyline
• non-linear gameplay
• cross-genre experimental soundtrack
K'NOSSOS is developed by Svarun Entertainment in the WME Engine, with PC version being the main objective of the team at this point.
46%