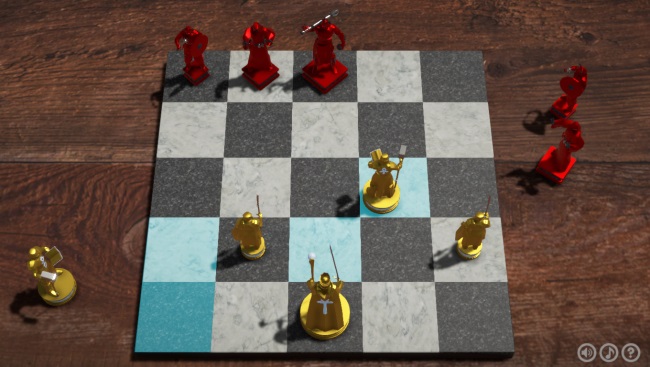 FULL GAME: REX
Added 18.12.2016, size: 92 MB
REX is a digital board game. The rules are simple, it's very easy to learn, and each game takes 5-10 minutes. Players take turns capturing their opponent's pieces from the board, and whoever clears the board first wins!
You can play against a friend or against the computer. When two people are playing, they take turns using the same mouse (or touch screen).
Pressing "I" on your keyboard during play will show the Instructions. Clicking on the (?) icon on the bottom right of the screen will show all of the available keyboard commands.
If the game is running slow on your computer, press the "Q" key on your keyboard to lower the graphics quality settings. The minimum supported resolution is 800x600.
61%