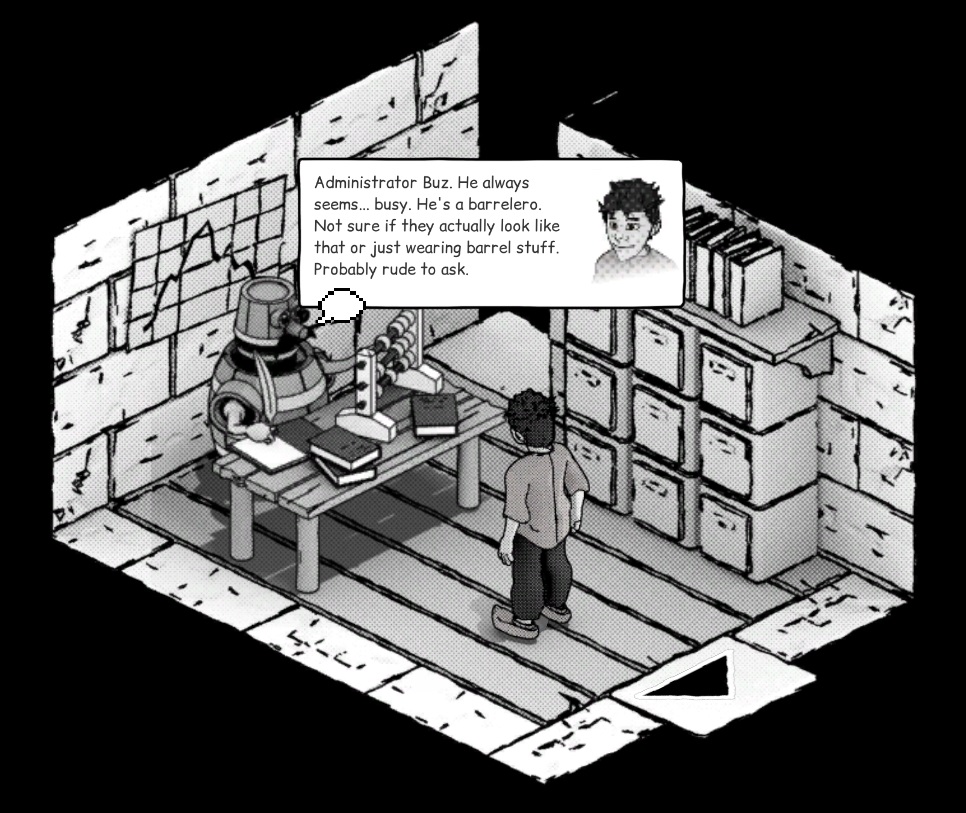 FULL GAME: KITH TALES FROM THE FRACTURED PLATEAUS
Added 4.12.2016, size: 92 MB
Kith: a planetoid covered in fractures. Between these fractures are plateaus. On these plateaus, there is life.
Welcome to Issue 1 of a regular mini-adventure series with a focus on character and world building. In small chunks you will get to know the people and places of this world, and hopefully be charmed by their... charm.
With this free series I hope to use the webcomic model of providing free regular content, with occasional sponsors and donators and merch keeping it going. If all goes well I can use this to keep my belly fed while I work on projects that are either not making money any more (The Maker's Eden Act 3), or projects that are not making money yet. like the first of the threesome of bigger games in my to do list.
63%